Kindergarten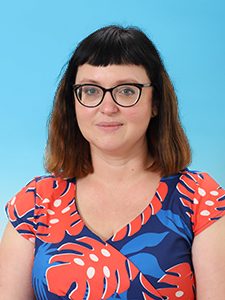 Kindergarten Class Teacher
Kindergarten Coordinator
EdD American College of Education, USA
MEd American College of Education, USA
BA University of Texas, USA
Mrs. Meriwether started her teaching career in South Korea where she taught kindergarten and early elementary school English while finishing her master's degree in teaching English language learners. She then moved to Hawaii and taught second grade for a year before returning to Asia. She is excited to be back in the classroom working with kindergarteners once again. Mrs. Meriwether enjoyed working with slightly older children but loves the curiosity, energy, and whimsey kindergartners bring to the classroom. She is looking forward to singing, dancing, and playing to help her students have fun learning. In her free time, Mrs. Meriwether enjoys spending time with her cat, listening to podcasts, playing board games, and going to see movies.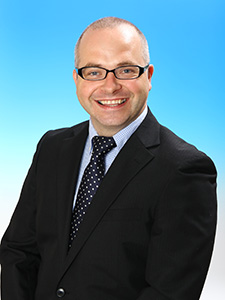 Kindergarten Class Teacher
BA, Nottingham Trent University, UK
PGCE, University of South Queensland, Australia
Mr Crowe came to Japan in 2006 and taught as an Assistant Language Teacher (ALT) in various elementary schools in Tokyo and as a kindergarten and elementary teacher at an international school in Kichijoji, Tokyo. He joined Makuhari International School in 2011. He enjoys watching sports, having BBQ's and playing computer games.
Kindergarten Class Teacher
BA (Hons), University of Reading, UK
PGCE (Primary), Oxford Brookes University, UK
Having worked in Education for 13 years, in Australia, England and Malaysia, Ms Ganson has had the pleasure of working with lots of different children, families and settings. She began her career as a Nursery Nurse before moving into Primary Teaching. Her passion for helping children learn and grow has inspired her to take on previous leadership roles in the Arts and English. Ms Ganson loves the creative arts and enjoys seeing children's confidence and love of learning grow every day through fun, meaningful and engaging opportunities. In her spare time, she enjoys travelling, art, exercising and reading.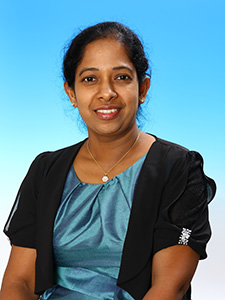 Kindergarten Class Assistant
BA, the University of Peradeniya Sri Lanka.
Dip. Teach (Primary Education), National Institute of Sri Lanka
Ms Herath worked as a primary school teacher in a number of government schools for four years in Sri Lanka. Before joining MIS, she took a course on Early Childhood Education based on Reggio Emilia philosophy at Stockholm Institute of Education (Sweden). In her spare time Indunil enjoys listening to music and singing as well as playing with her daughter.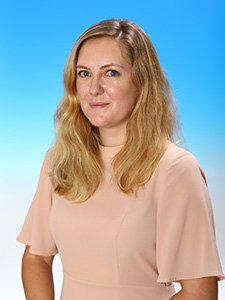 Kindergarten Class Teacher
BA in English, University of Virginia, USA
Teaching Certification, University of West Florida, USA
After graduating from university, Rachel moved to Tokyo to teach English in Japanese kindergartens. She then worked as an early childhood teacher in Seattle, Washington. Most recently, Rachel has finished two years as a kindergarten class teacher at a bilingual school in Beijing, China. Rachel is thrilled to be joining MIS and to be back in Japan. In her free time, she enjoys cooking, reading, and travelling.
Kindergarten Class Teacher
BA Psychology and Education, University of Otago, NZ
DipTeach Early Childhood, University of Otago, NZ
Lorraine joined MIS directly from New Zealand where she taught in Kindergarten for five years. Situated in Queenstown on the South Island, Lorraine had ample time to explore the outdoors. She enjoys learning about other cultures and strongly believes in learning through play.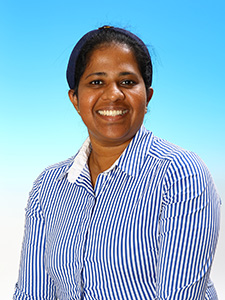 Kindergarten Class Assistant
BA (English), University of Sri Jayewardenepura
Higher National Diploma in English, Advanced Technical Institution, Sri Lanka
Ms Mataraarachchi graduated with a Bachelor's Degree in English from the University of Sri Jayewardenepura. She came to Japan in 2008 and has over nine years of teaching experience in different kindergartens in Japan. Ms Mataraarachchi has taught pre-school through to high school during that time. In her spare time she enjoys running, baking and reading.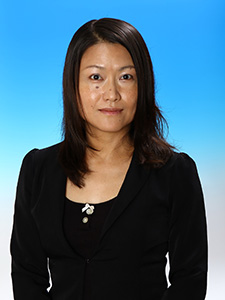 Kindergarten Japanese Teacher
Associate Degree (Early Childhood), Kanto Gakuin Women's Junior college, Japan
BA (Early Childhood Education), Walla Walla Community College, WA USA
Associate Degree (Early Childhood Development), Lewis Clark State College, ID USA
Ms Mochizuki has been working at MIS since the school opened. Before she started at MIS, she worked in Japanese schools as well as schools in the USA. Makiko likes to travel, read and visit museums. Also, she likes meeting new friends!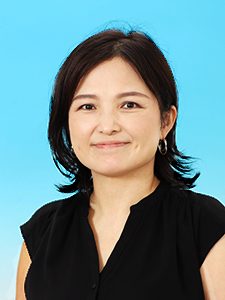 Kindergarten Class Assistant
MA in TESOL Sookmyung Women's University, Korea
BA Daegu National University of Education, Korea (Primary Teaching Qualification)
Diploma in English Training for Elementary School Teachers, Chiba University, Japan
Ms. Park has extensive experience teaching in elementary schools in Seoul and Tokyo for more than a decade. She also worked as an assistant teacher at a preschool in Chiba for 3 years. Her interests include travelling, spending time with her family and friends, and learning new things.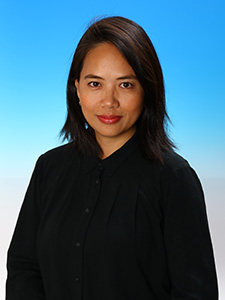 Kindergarten Class Assistant
Bachelor in Elementary Education and Diploma in Early Childhood Education Southwestern University, Philippines
Ms Saito joined MIS in 2013 and became a member of the K1 team. She previously taught in preschool in Cebu, Philippines working with children aged between 3 to 5 years old. She moved to Japan in 2012 and she has had experience in working in several kindergartens.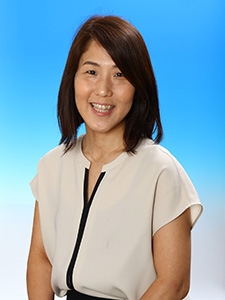 Kindergarten Japanese Teacher
BA Education, Japan
Kindergarten Teacher Qualification, Japan
Diploma in Early Childhood Care and Education, Canada
Certificate in Early Childhood Educator, Canada
After completing her studies in Canada, Ms Sekiguchi worked in international schools in Aichi Prefecture and Tokyo. She has about 10 years of teaching experience with the ages 2 to 6 years old. She enjoys outdoor activities, such as travelling, camping, hiking and skiing.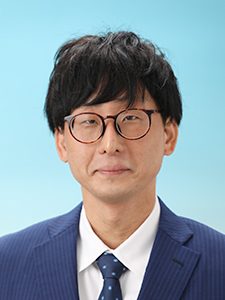 Kindergarten Japanese Teacher
BS Human Service, University of Bridgeport, USA
BS Early Childhood Education and Care, Japan University of Social Welfare
Mr Shiono earned his degrees in both the US and Japan to be able to support student success.
After receiving his teaching license, he worked at an international school and nursery school for 13 years. Outside of school, Mr Shiono enjoys taking photos and creating design work、cooking, and going on picnics with his family.
Kindergarten Class Teacher
BSc (Hons), University of Nottingham, UK
PGCE (Primary with SEN), University of East London, UK
With a background in special educational needs, Rosy developed a particular passion for early education when she was training to be a teacher. Rosy helped to open and develop an outstanding OFSTED rated school in East London, before moving to Tokyo where she has supported a kindergarten in developing their curriculum and raising attainment. Rosy is inspired to provide the best foundation possible for children in the early years and is enthusiastic about fostering a love of learning in children from a young age to ensure all children reach their full potential. In her spare time, Rosy enjoys nature, food, hiking, gardening and travel.
Kindergarten Japanese Teacher
Kindergarten Teacher Qualification, Fukuoka Educational College
Ms Ueda worked for three years in a Kindergarten in Fukuoka before spend time abroad to develop her English proficiency. Following stays in both Canada and Australia she is now picking up her career as a teacher at MIS.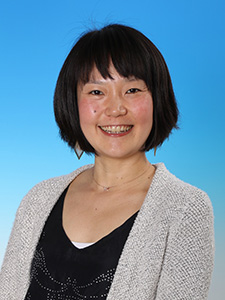 Kindergarten Japanese Teacher
California Teaching Credential, Pasadena City College, USA
Associate Degree in Science, Pasadena City College, USA
Ms Yamazaki's educational background from the US, combined with more than 10 years of experience working in international schools in Tokyo with the children from ages 1 to 6, gives her a unique perspective enabling her to understand, effectively communicate with, and individualize teaching for each child. Outside of school, Ms. Yamazaki enjoys cooking and making crafts as well as traveling and exploring.