Lunches
At MIS, children may bring their own lunch (lunch box/obento) or may order a school lunch in advance. We offer 3 types (A/B/C) of school lunches for a fee. School lunches are purchased from an outside company (Wakuwaku Hiroba Co., Ltd.) in advance via the school procedures below and delivered to the school daily.
Lunch Box Type
Side Dish
Price Per Lunch Box
(tax included)
Lunch Box A
C Lunch with meat
500yen
Lunch Box B
C Lunch with fish
500yen
Lunch Box C
Meat and/or fish depending on the day
450yen
※Lunch Box C is a little smaller than Lunch Box A or B in size.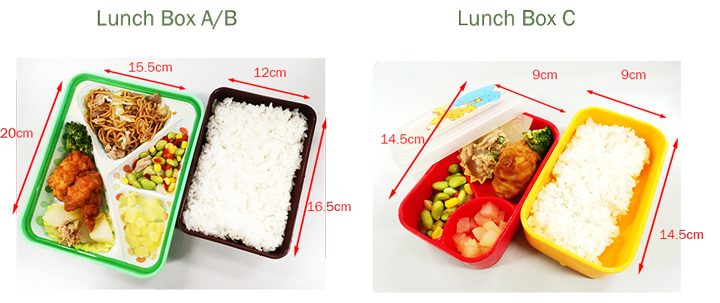 All contain a good amount of the right nutrients and calories for children.
Parents can choose whichever lunch boxes that best meets their child's needs.
In all cases, we would ask parents to ensure that children bring their own chopsticks or other eating utensils to school themselves – these are not supplied.
As we supply a detailed school lunch menu in advance to parents, it is the parents' responsibility to ensure that children are not allergic to any items contained in the lunch.
If parents have any questions regarding school lunches, please contact the school office.
How to Order School Lunches
The school provides the school lunch menu for the following month in the middle of the month (around the 10th to 15th of each month).
Please see the school lunch menus, then order from 'MIS Online Reservation Service' before the deadline. The deadline to order school lunches for the following month is the 20th of the month before.
During MIS Online Reservation Service's introductory period, if you feel unsure about having successfully ordered lunch through the MIS Online Reservation Service, you can still submit a form via fax or by hand.
If the school lunch reservation is submitted after this date, no school lunch will be reserved.
If parents wish to cancel their child's school lunch, this must be done at least two weeks in advance by filling in a 'Change of Details' form. This form is available from the school office as well as the school website. (Phoning the school is not acceptable to change or cancel lunch orders.)