Elementary
Grade 2 Class Teacher
Upper Elementary Coordinator
BSc (Hons) QTS with Mathematics, St. Martin's University, Lancaster, UK
PG Cert – Primary Mathematics, Manchester Metropolitan University, UK
Samantha has served as a classroom teacher at our school for a number of years. She joined MIS from Manchester, England where she taught Year 6 for the past four years. She was made the Maths Coordinator and Y6 Lead Teacher after her second year in-post. She has a particular passion for Mathematics and Art and enjoys reading in her spare time. Samantha enjoys exploring Japan.
Grade 1 Class Teacher
Lower Elementary Coordinator
BA (Hons), University of Birmingham
PGCE (Primary), Kingston University, London
After completing his Bachelor's degree from the University of Birmingham, Mr Burton worked as an English teacher in Seoul, South Korea for two years. Upon returning to his home city of London, Mr Burton undertook his education qualification at Kingston University before teaching at an 'outstanding' rated school in North London. For the last year Mr Burton has been working as an education consultant, training teachers in London. Outside of the classroom, Mr Burton's interests include travel, literature, practising his ukulele and surfing.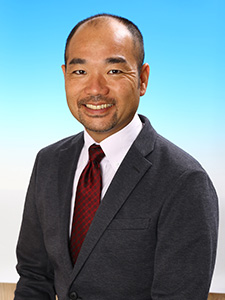 Japanese Teacher
Japanese Coordinator
BSc (Phys. Ed.) Nihon University, Tokyo
Japanese Primary Teaching Qualification (Chiba Prefecture)
Japanese Secondary Teaching Qualification (Physical Education)
After teaching for several years in his hometown, Matsuyama (Ehime Prefecture), Mr Endo spent six years working in the UK and New Zealand. He taught Japanese and Mathematics in Wellington, New Zealand before returning to Japan and joining MIS in 2010. As well as teaching and learning about education, Mr Endo enjoys organising sports events such as Sports Day, soccer for classes, and the MIS teachers' football team.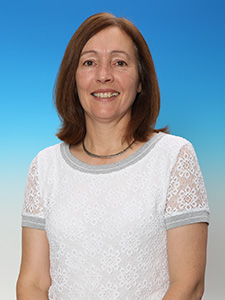 Learning Support Coordinator
BEd (Hons), University of Lancaster, UK
MA, Liverpool John Moores University, UK
MSc, University of Edinburgh, UK
Wendy has taught in primary and special schools in England and Scotland, and in international schools in Asia. Early in her career she developed an interest in teaching children with learning difficulties and has undertaken postgraduate study in this area. Her most recent teaching post was as a Learning Support Coordinator at the British International School in Vietnam. She enjoys camping, hiking, and exploring the Japanese countryside.
Elementary Class Assistant
Bachelor of Science in Nursing, Emilio Aguinaldo College, Philippines
Postgraduate Diploma in Education (Secondary Education), Benguet State University, Philippines
Elementary Teacher Qualification, Secondary Teacher Qualification (Science), Registered Nurse
Mr Bersalona worked for two years in a primary and secondary school in the Philippines, he taught several subjects including Arts, Biology and Maths. He also volunteered as a staff nurse in a public hospital in his hometown. Before joining MIS, Mr Bersalona had previous experience of teaching in Japan as a Preschool and Kindergarten Teacher. His interests are biking, photography, drawing and music, especially playing drums.
Grade 5 Class Teacher
BA Primary Education, QTS, Roehampton University, London
Before moving to Japan, Mr Cox taught in primary schools in London and worked as an English language teacher in China. He has worked in a variety of management and curriculum leadership positions including his most recent post as Academic Adviser to an international education company in Beijing. He enjoys reading, travelling and is currently learning to play the piano.
Grade 3 Class Teacher
Masters in Teaching, City University of Seattle, USA
BA History, University of Washington
Josh joined MIS in 2013 after teaching in Kindergarten and elementary schools in Seattle, Washington, USA. Previously, he taught English in elementary and junior high schools in Ibaraki Prefecture. In his spare time, Josh enjoys playing with his two daughters. He also enjoys playing and watching sports.
Grade 5 Class Teacher
BEd (Hons), University of Wales, UK
Ms Frederick has spent most of her career teaching in England, mainly in leadership roles, including Assistant Head Teacher in a large Primary School. Kath has had the opportunity to teach students of varied abilities and disabilities. She has been involved in university action research looking at the decision making of students in schools. Kath has undertaken roles as diverse as leading school councils to participating in making a DVD with her students for the National Health Service in England. Interests include reading, walking and interior decorating.
Elementary Class Assistant
Bachelor of Arts and Bachelor of Education in Literature, Philippine Normal University,
Philippines Professional Licensed Teacher
Ms Garin previously taught in a catholic school in the Philippines as an English and Research teacher. She came to Japan in 2015 and worked as an Assistant English Teacher (AET) in seven elementary schools under Ishioka Board of Education for two years. In her spare time, she loves reading novels, singing J-pop songs and watching anime.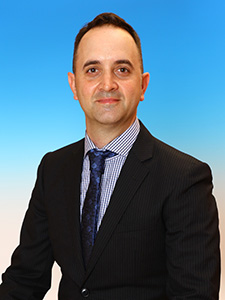 School Librarian
BFA (Fine Arts), State University of New York at Oswego, USA
Mr Hall has been working in Chiba at various public schools in Japan since joining the Japan English Teachers Program (JET) in 1998. He joined MIS when the school opened in 2009 as School Librarian and in-charge of our Media Center. He is also one of the contributors to the development of MIS's Art Curriculum. Some of his many interests include illustration, reading and learning traditional Japanese music.
Grade 2 Class Teacher
BA (Hons) McMaster University, Canada
BEd (Hons) Western University, Canada
MSEd, in TESOL Temple University, Japan
Joanne has over 15 years' teaching experience in both public and private schools in Canada, Japan and the Middle East. With primary, junior and intermediate qualifications, Joanne has taught a variety of ages, from Kindergarten to Junior High School, working both as a classroom instructor and as a program coordinator. Joanne also worked as a continuing/corporate education lecturer at Temple University Japan Campus for four years before joining MIS in 2013.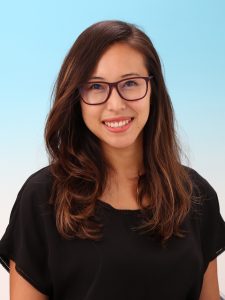 Grade 1 Class Teacher
Bachelor of Arts in Global Studies, Emmanuel College, Boston, USA
Teacher Preparation Program with Massachusetts Elementary Education License, Cambridge, USA
Masters of Education with Emphasis on Sheltered English Immersion, Lesley University, Cambridge, USA
Jennifer has experience teaching elementary grades in Boston, and she has taught early childhood in international schools in Hong Kong. She enjoys incorporating technology in her teaching and using movement within the classroom to facilitate student learning.
Jennifer does yoga in her free time, and enjoys reading, traveling and trying different cuisines.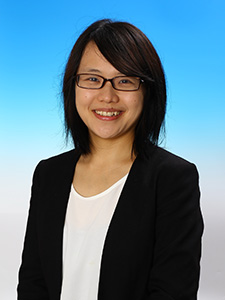 Japanese Learning Support Assistant
BA (English) Sophia University, Japan
Certificate for Teaching Japanese Language
Midori has experience teaching Japanese language for international students at high school in Kashima, Japan. She also volunteered in five Asian countries teaching English and Japanese language, in four European countries participating in several work camps. In her spare time she enjoys travelling and spending time with her family.
School Nurse
Nursing and School Nurse, Kanazawa University, Japan
Miyuki has worked at MIS since April 2014. Prior to this she worked in public elementary schools in Ishikawa, Japan for two and a half years. She also stayed in Canada for 1 year and 3 months to study English. In her spare time she enjoys traveling, spending time with her friends and watching DVDs.
Elementary Class Assistant
BA, Sophia Girls College, India Diploma in Early Childhood Care, Education and Administration, Podar Institute of Education, India
Diploma in Teacher Training in Learning Disabilities, Podar Institute of Education, India
Ms Khandelwal is passionate about teaching children and has 6 years of experience teaching at various international schools in Japan, Singapore and India. She has taught using various approaches including Regio Amelia and multiple intelligences. She has also volunteered in the National Social Service as a teacher for underprivileged children while pursuing her bachelor?fs degree in India. Her interests include yoga, swimming and travel.
Japanese Teacher
Kindergarten Teacher Qualification, Japan
Elementary Teacher Qualification, Japan
Ms Lane joined MIS as a Kindergarten Japanese Teacher in 2013. She has over 20 years of experience in Japanese kindergartens and international pre-schools in Japan. She has previously taught students across a wide range of grades. She also held the position of Head Curriculum Coordinator and Lead Teacher in her previous school.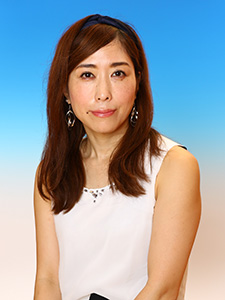 Japanese Teacher
BA in Education, University of Tottori, Japan
PGCE, MFL, University of Sheffield, UK
Japanese Primary Teaching Qualification
Japanese Secondary Teaching Qualification (English)
Mrs Lockley was founding member of the MIS staff, starting in 2009. After graduation, she initially taught for state primary schools in Japan for 4 years before moving to the UK in 2003 where she taught GCSE and A-level Japanese at Bradford Girls Grammar School as well as taking on a number other educational assignments. She has a great passion for the piano, singing and dancing. She also enjoys playing with her children at home.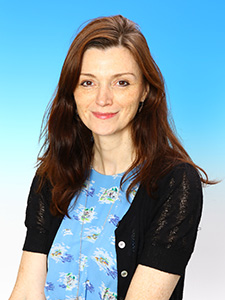 Grade 3 Class Teacher
BMus (hons) Royal College of Music, London.
PGCE (Primary) Southbank University London.
Maureen has had 15 years' teaching experience in British schools and has taught extensively across the 3-12 age range, before joining MIS. Previous teaching roles have also included running parental workshops in supporting Literacy and Numeracy for adults. Maureen began working as an Instrumental Music Teacher before taking on various curricular roles. Interests include travel, playing the guitar and ukulele, reading, theatre, cookery, exploring new places and cycling. She has hiked around Switzerland, France, the Philippines, Thailand, Cambodia and the British Isles and enjoys hiking and other adventures in Japan.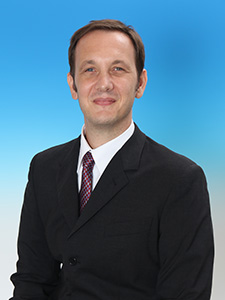 English Support Coordinator
MEd, University College London, UK
BA, Nottingham Trent University, UK
PGCE, University of East Anglia, Norwich, UK
Barry has 16 years teaching experience in the UK, Japan and Brunei Darussalam. He comes to MIS having worked in a variety of teaching and support roles across the primary and middle school age range. With specialised Literacy and Assessment for Learning Training, Barry hopes to make a positive difference and support students throughout the school. In his spare time he likes long distance running and spending time with his family.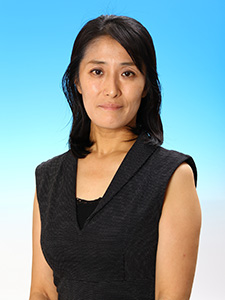 Japanese Teacher
BA Childhood Studies, Japan
Kindergarten & Elementary Teacher Qualification, Japan
Diploma in Nursery Nursing, UK
Certificate in Advanced Skills of Teaching Japanese Language, Japan
Ms Misaki has worked at MIS since 2011. Previously she worked at an international school in Tokyo for ten years, where she enjoyed working with children from Nursery (K1) to Year 2 (G1). She enjoys travelling, reading books, listening to music and watching films in her spare time.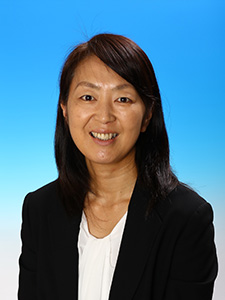 Japanese Teacher
BA Education, Japan
MA Art Education in Canada
Japanese Primary Teaching Qualification
Ms Nakaya has worked at MIS since 2012. While staying in Canada, she taught Japanese as a heritage language to Japanese Canadian children as a volunteer. After completing her studies in Canada, she taught in both public and private elementary schools in Japan. Ms Nakaya likes traveling and watching movies.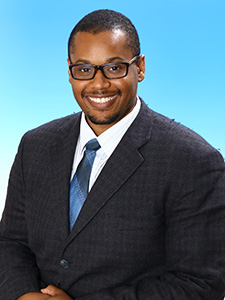 Music Coordinator
BA in Music Education, McMurry University, USA
Mr Satterwhite taught high school band at public schools in Texas and Missouri before teaching K-12 music at Access International Academy in Ningbo, China. Robert enjoys playing many different instruments and learning new ones. In his spare time, Robert loves playing baseball, watching movies, and playing video games.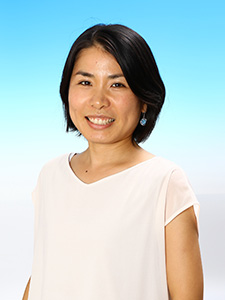 Elementary Class Assistant
Bachelor degree of Business Administration, Asia University
Bachelor degree of Primary and Middle Education, South Australia University
Ayako grew up on the west side of Tokyo. She enjoyed basketball and lacrosse at school. About 10 years ago, she moved to Australia to study Education and then worked as a Japanese teacher for six years at a private school in a small outback town called Alice Springs. She had experienced to teach Year 5 to 8 students who had variety of background and family issues. She loves to spend time with her rescued dog.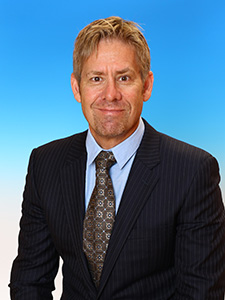 Grade 6 Class Teacher
BA (Geography)
BEd, HBOR
BA, Outdoor Recreation, Parks, and Tourism, Lakehead University, Ontario, Canada
Mr Smithers has spent over 15 years working in international and language schools in Japan. He has held numerous curriculum and leadership positions and has taught in elementary and junior high school settings. Before coming to MIS he worked as the program director at TYIS International School in Tokyo. Mr Smithers is currently teaching Grade 6. In his spare time John enjoys cycling, playing frisbee, reading, roller skating, swimming and hiking.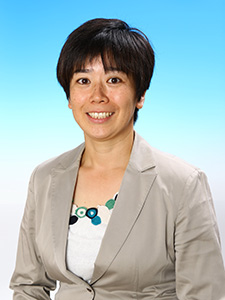 Japanese Teacher
BA (English) Japan
Japanese Primary Teaching Qualification
Certificate in Japanese Language Teaching Competency (JEES)
Ms Takashina has worked at MIS since 2010. After graduation, she taught Japanese at high school in the USA for two years. She subsequently taught in both public and private elementary schools in Japan. Hisayo's interests include travelling and sewing.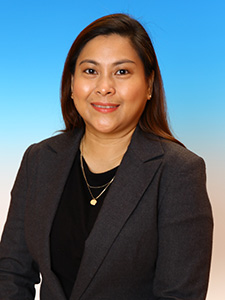 Elementary Class Assistant
BA Communication Arts, Centro Escolar University, Manila
Elizabeth graduated with a Bachelor of Arts degree in Mass Communications. She taught English in both public and international schools around Tokyo; at a variety of Kindergartens, Elementary, and Junior high schools. She has been teaching English in Japan for eight years. Her interest in Japanese Culture and language brought her to Japan. She likes cooking, baking, reading, singing, travelling and learning different languages.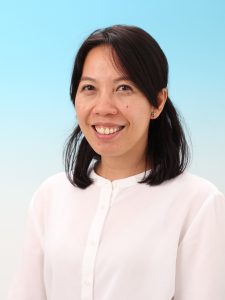 Elementary Class Assistant
BSEd (English), Laguna State Polytechnic University, Philippines
Philippines Professional Licensed Teacher
Shiela has over 5 years of experience working as an Assistant English Teacher (AET) in various elementary and junior high schools in Japan. Some of her interests are learning and acquiring new skills, illustration, singing and sewing.
Grade 4 Class Teacher
BA (Hons), Greenwich University, London
PGCE, Melbourne, Australia
Mr Warde first came to Japan in 2005, teaching in Saitama. He has been a primary class teacher on four different continents, including a cold year in Moscow, Russia. He joined MIS in April 2012, teaching Grade 5. He lives in Makuhari and enjoys exploring Japanese cuisine, reading and travel.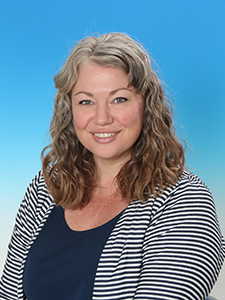 Grade 4 Class Teacher
BA, University Of Queensland, Australia
GDPE, University of Southern Queensland, Australia
Jemma has extensive experience teaching in English Primary Schools. A dedicated teacher for more than a decade, with a real passion and flair for education, she is able to spark an interest in children across a range of subjects.
She has delivered bespoke training to teachers in Science as part of the London Mayor?fs Education Programme, running one of 17 subject specific teaching and learning hubs. Jemma loves reading and the arts, enjoys a good coffee, and has a passion for travel, exploration and all things new.
Grade 6 Class Teacher
BSc (Hons), Kingston University, London, UK
PG Cert-Primary, Middlesex University, UK
Faiza joined MIS from London, England where she has taught in Key Stage 2. She has previously been a Science Coordinator and Forest School Teacher. She has a particular passion for paper crafts and painting in her spare time. Faiza is keen to immerse herself in Japanese culture and is hoping to learn the language.