Elementary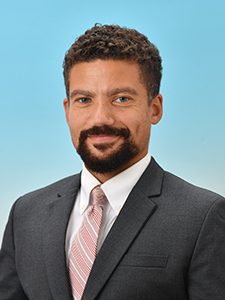 Grade 4 Class Teacher
Upper Elementary Coordinator
BA (Hons), University of Birmingham
PGCE (Primary), Kingston University, London
After completing his Bachelor's degree from the University of Birmingham, Mr Burton worked as an English teacher in Seoul, South Korea for two years. Upon returning to his home city of London, Mr Burton undertook his education qualification at Kingston University before teaching at an 'outstanding' rated school in North London. For the last year Mr Burton has been working as an education consultant, training teachers in London. Outside of the classroom, Mr Burton's interests include travel, literature, practising his ukulele and surfing.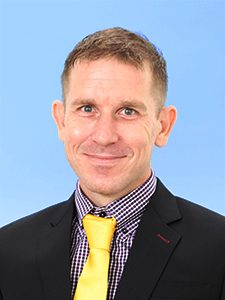 Grade 1 Class Teacher
Lower Elementary Coordinator
BEd P-10, University of Southern Queensland, Australia
Mr. Reimann is a dedicated educator with nearly 20 years nurturing and guiding students aged Kindergarten-Grade 5 in Australian schools as well as British and IB international schools in Thailand. For the past 12 years Mr. Reimann has called Bangkok, Thailand home. As a qualified Health and Safety Coordinator, for the past 4 years he has introduced and led policies, procedures and trainings for all staff to ensure the school community's safety. In his spare time, Mr. Reimann loves to cook, bowl, travel, and explore new places and cultures.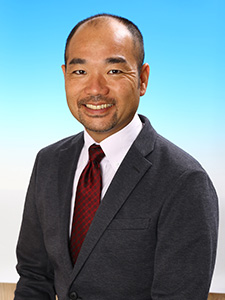 Japanese Teacher
Japanese Coordinator
BSc (Phys. Ed.) Nihon University, Tokyo
Japanese Primary Teaching Qualification (Chiba Prefecture)
Japanese Secondary Teaching Qualification (Physical Education)
After teaching for several years in his hometown, Matsuyama (Ehime Prefecture), Mr Endo spent six years working in the UK and New Zealand. He taught Japanese and Mathematics in Wellington, New Zealand before returning to Japan and joining MIS in 2010. As well as teaching and learning about education, Mr Endo enjoys organising sports events such as Sports Day, soccer for classes, and the MIS teachers' football team.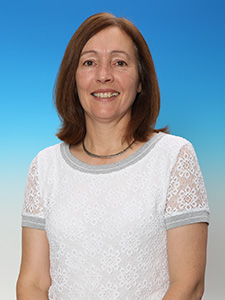 Learning Support Coordinator
BEd (Hons), University of Lancaster, UK
MA, Liverpool John Moores University, UK
MSc, University of Edinburgh, UK
Wendy has taught in primary and special schools in England and Scotland, and in international schools in Asia. Early in her career she developed an interest in teaching children with learning difficulties and has undertaken postgraduate study in this area. Her most recent teaching post was as a Learning Support Coordinator at the British International School in Vietnam. She enjoys camping, hiking, and exploring the Japanese countryside.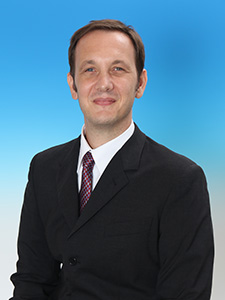 English Support Coordinator
MEd, University College London, UK
BA, Nottingham Trent University, UK
PGCE, University of East Anglia, Norwich, UK
Barry has 16 years teaching experience in the UK, Japan and Brunei Darussalam. He comes to MIS having worked in a variety of teaching and support roles across the primary and middle school age range. With specialised Literacy and Assessment for Learning Training, Barry hopes to make a positive difference and support students throughout the school. In his spare time he likes long distance running and spending time with his family.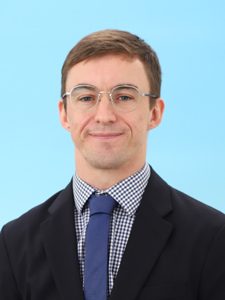 Grade 6 Class Teacher
BA (Hons), University of Sunderland
PGCE, University of Durham
Mr Atkinson has taught at international schools around the world for the past 9 years. He has previously taught in Qatar, China and Japan. Mr Atkinson is joining MIS from a IB bilingual school in Kobe, Japan, where he has been teaching for the past four and a half years. He is passionate about fostering a love of reading in students as well as helping them explore their interests and curiosities. In his free time, Mr Atkinson enjoys football, Brazilian jiu-jitsu and spending time with his family.
Elementary Class Assistant
Bachelor of Science in Nursing, Emilio Aguinaldo College, Philippines
Postgraduate Diploma in Education (Secondary Education), Benguet State University, Philippines
Elementary Teacher Qualification, Secondary Teacher Qualification (Science), Registered Nurse
Mr Bersalona worked for two years in a primary and secondary school in the Philippines, he taught several subjects including Arts, Biology and Maths. He also volunteered as a staff nurse in a public hospital in his hometown. Before joining MIS, Mr Bersalona had previous experience of teaching in Japan as a Preschool and Kindergarten Teacher. His interests are biking, photography, drawing and music, especially playing drums.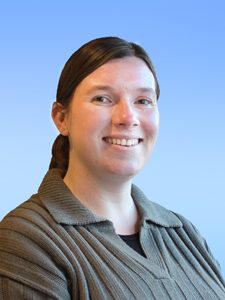 Grade 1 Class Teacher
BA, Lincoln University, UK
PGCE, Nottingham Trent University, UK
Miss Brewster has had the pleasure of teaching children in several countries during the previous few years. Prior to completing her teaching qualification, Miss Brewster taught English to Grade 3-5 students in Seoul, South Korea. Upon receiving her formal teaching qualification, she taught Grade 4 in Czechia and Grade 1 in Japan. Miss Brewster's hobbies include singing, watching theatre shows, and reading.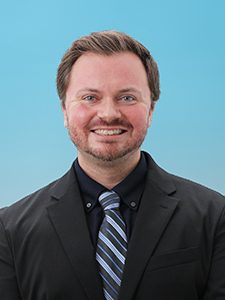 Elementary Class Assistant
BS, Baylor University, USA
Chad first visited Japan on a cultural ambassador program when he was 18. After graduating from university, he decided to turn his passion for English and intrigue of Japanese culture into a career. He has spent the last 5 years teaching junior high school students in Japan and is excited to now focus his attention on supporting young children. By creating an engaging learning environment and connecting with students, he aims to develop their confidence not only in learning but also in themselves. When he isn't teaching, Chad enjoys watching American football and exploring Japan.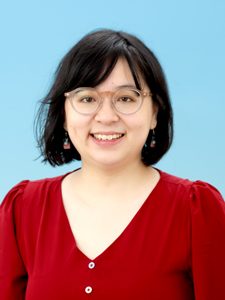 Grade 4 Class Teacher
B.Ed, University of Alberta, CAN
Emily has over seven years of upper elementary teaching experience at Canadian curriculum schools in Hong Kong. Previous educational roles include helping 1st year international students transition to university level writing and assisting professors create online blended learning content. For fun, Emily enjoys exploring various cuisines, playing video games and boardgames, and participating in art-related activities.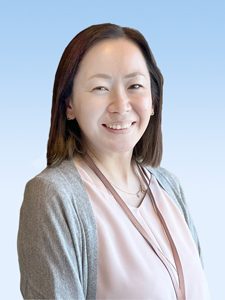 School Counselor
Bachelor of Psychology, Sophia University, Japan
Master of Psychology, Sophia University, Japan
Clinical Psychologist, Certified Public Psychologist
After working as a therapist in mental clinics for a couple of years, Mikiko started her career as a school counselor, and ever since she has loved working with the children. She has 18 years of experience as a school counselor at the elementary, junior high, and high school levels in Japan – both public and private.
She loves spending time with children and feels joy in supporting their families and teachers. Mikiko enjoys traveling as well as listening to, singing and playing music in her spare time.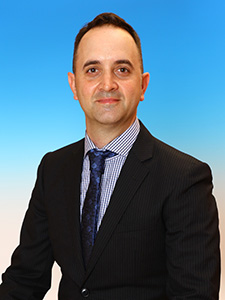 School Librarian
BFA (Fine Arts), State University of New York at Oswego, USA
Mr Hall has been working in Chiba at various public schools in Japan since joining the Japan English Teachers Program (JET) in 1998. He joined MIS when the school opened in 2009 as School Librarian and in-charge of our Media Center. He is also one of the contributors to the development of MIS's Art Curriculum. Some of his many interests include illustration, reading and learning traditional Japanese music.
Grade 2 Class Teacher
BA (Hons) McMaster University, Canada
BEd (Hons) Western University, Canada
MSEd, in TESOL Temple University, Japan
Joanne has over 15 years' teaching experience in both public and private schools in Canada, Japan and the Middle East. With primary, junior and intermediate qualifications, Joanne has taught a variety of ages, from Kindergarten to Junior High School, working both as a classroom instructor and as a program coordinator. Joanne also worked as a continuing/corporate education lecturer at Temple University Japan Campus for four years before joining MIS in 2013.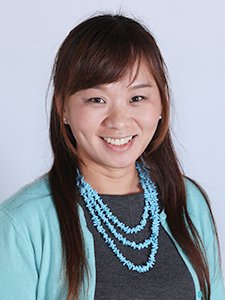 Japanese Teacher
Kindergarten Teacher Qualification, Japan
Elementary Teacher Qualification, Japan
Ms Lane joined MIS as a Kindergarten Japanese Teacher in 2013. She has over 20 years of experience in Japanese kindergartens and international pre-schools in Japan. She has previously taught students across a wide range of grades. She also held the position of Head Curriculum Coordinator and Lead Teacher in her previous school.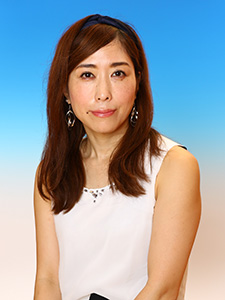 Japanese Teacher
BA in Education, University of Tottori, Japan
PGCE, MFL, University of Sheffield, UK
Japanese Primary Teaching Qualification
Japanese Secondary Teaching Qualification (English)
Mrs Lockley was founding member of the MIS staff, starting in 2009. After graduation, she initially taught for state primary schools in Japan for 4 years before moving to the UK in 2003 where she taught GCSE and A-level Japanese at Bradford Girls Grammar School as well as taking on a number other educational assignments. She has a great passion for the piano, singing and dancing. She also enjoys playing with her children at home.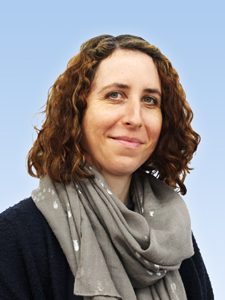 Grade 2 Class Teacher
BA, University of East Anglia, UK
MA, University of East Anglia, UK
PGCE, University of the West of England, UK
Amy has eight years of teaching experience in Hong Kong and the UK. She comes to MIS after two years of international teaching in Hong Kong. She has worked extensively in the primary age range. In her spare time, she enjoys painting, drawing and other art activities, as well as reading, swimming, and hiking.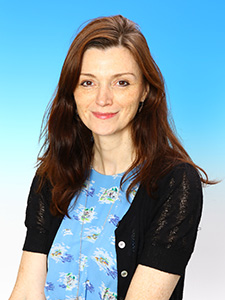 Grade 3 Class Teacher
BMus (hons) Royal College of Music, London.
PGCE (Primary) Southbank University London.
Maureen has had 15 years' teaching experience in British schools and has taught extensively across the 3-12 age range, before joining MIS. Previous teaching roles have also included running parental workshops in supporting Literacy and Numeracy for adults. Maureen began working as an Instrumental Music Teacher before taking on various curricular roles. Interests include travel, playing the guitar and ukulele, reading, theatre, cookery, exploring new places and cycling. She has hiked around Switzerland, France, the Philippines, Thailand, Cambodia and the British Isles and enjoys hiking and other adventures in Japan.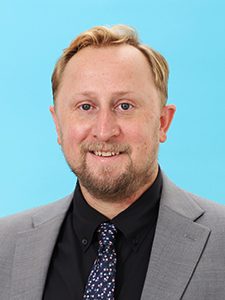 Grade 3 Class Teacher
MEd American College of Education, USA
BA University of Washington, USA
Mr. Meriwether has been teaching elementary students for more than seven years. He has taught students at the elementary level in South Korea and China. He most recently taught as a fifth-grade homeroom teacher in Hawaii, where he was able to learn from his students about Native Hawaiian culture while ensuring that they were meeting their educational goals. Currently, Stephen is working on obtaining an M.Ed. in Curriculum and Instruction. During his free time, he enjoys playing the drums and riding his bicycle.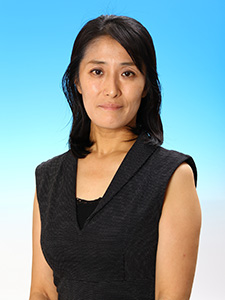 Japanese Teacher
BA Childhood Studies, Japan
Kindergarten & Elementary Teacher Qualification, Japan
Diploma in Nursery Nursing, UK
Certificate in Advanced Skills of Teaching Japanese Language, Japan
Ms Misaki has worked at MIS since 2011. Previously she worked at an international school in Tokyo for ten years, where she enjoyed working with children from Nursery (K1) to Year 2 (G1). She enjoys travelling, reading books, listening to music and watching films in her spare time.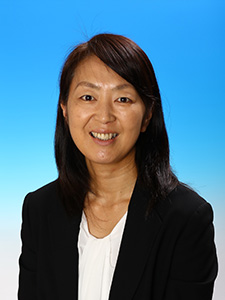 Japanese Teacher
BA Education, Japan
MA Art Education in Canada
Japanese Primary Teaching Qualification
Ms Nakaya has worked at MIS since 2012. While staying in Canada, she taught Japanese as a heritage language to Japanese Canadian children as a volunteer. After completing her studies in Canada, she taught in both public and private elementary schools in Japan. Ms Nakaya likes traveling and watching movies.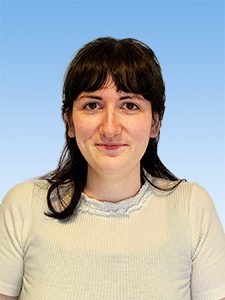 Grade 5 Class Teacher
BA, West Virginia University, US
MA, West Virginia University, US
Professional Certification via Wheeling University, US
Professor of Humanities via University of Maryland Global Campus
Mrs. Roberts has over 9 years of experience teaching in both public and private schools in America and Japan. With her Professional Teaching Certification, she has taught students from elementary school to high school as a homeroom teacher and as a subject level instructor. She also has been a Professor of Humanities at the University of Maryland Global Campus since 2017, teaching business level writing to adults. Her interests include reading, playing cello, and spending time with her husband and son.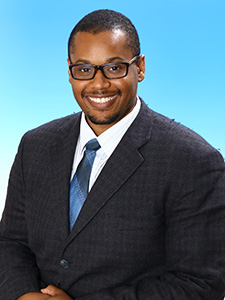 Music Coordinator
BA in Music Education, McMurry University, USA
Mr Satterwhite taught high school band at public schools in Texas and Missouri before teaching K-12 music at Access International Academy in Ningbo, China. Robert enjoys playing many different instruments and learning new ones. In his spare time, Robert loves playing baseball, watching movies, and playing video games.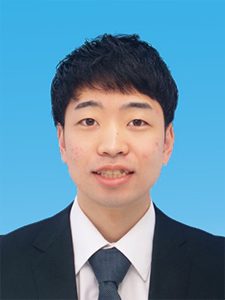 Japanese Learnig Support Assistant
BA, Kanda University of International Studies, Japan
Mr. Sato's time in university included a year studying abroad in Australia at the Queensland University of Technology (QUT) where he acquired two kinds of unit credits: The Global Teachers, Learners and Citizen and Teachers as Leaders and Entrepreneurial Thinkers. At Kanda University of International Studies, he focused on linguistics, particularly on English intensively for three years. Additionally, throughout his university life, he worked for two years as an English tutor and received his International Tutoring Training Program Certification. In his spare time, Mr. Sato enjoys watching movies, listening to music, traveling, and playing cards.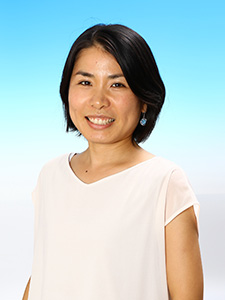 Elementary Class Assistant
Bachelor degree of Business Administration, Asia University
Bachelor degree of Primary and Middle Education, South Australia University
Ayako grew up on the west side of Tokyo. She enjoyed basketball and lacrosse at school. About 10 years ago, she moved to Australia to study Education and then worked as a Japanese teacher for six years at a private school in a small outback town called Alice Springs. She had experienced to teach Year 5 to 8 students who had variety of background and family issues. She loves to spend time with her rescued dog.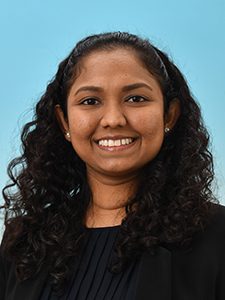 Elementary Class Assistant
BA, University of Kelaniya, Sri LankaK
MA, Josai International University, Japan
After earning her bachelor's degree, Mrs Siriwardana worked as a secondary school teacher in a Sri Lankan public schools for three and a half years. Before joining MIS, she served as an International Understanding Instructor for the Yokohama City Board of Education for six years. In Yokohama, she taught culture-based lessons to public elementary school children in English. Her master's degree research area focused on educating young bilingual learners. In her spare time, she loves decorating cakes, drawing and spending time with her family.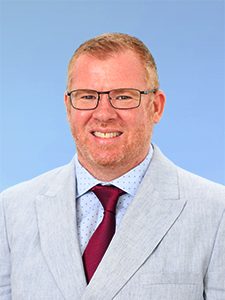 Grade 5 Class Teacher
BSc (Hons), Lancaster University, UK
PGCE (Primary), University of Cumbria, UK
Gareth has over 15 years of experience working with children from a variety of social and cultural backgrounds. Since qualifying as a teacher, he has taught at a variety of primary schools both in the UK and internationally across all year groups, as well as holding several leadership positions. He is very passionate that each child feels included and supported so they have the very best experience at school and strongly believes that each child should be taught and treated as the individual they are. In his spare time, his hobbies include playing and coaching many sports with his main interests being soccer and golf. He also loves to travel and spend days unwinding on a beach, exploring new places, and taking in the local sites and culture.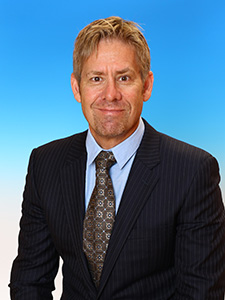 Grade 6 Class Teacher
BA (Geography)
BEd, HBOR
BA, Outdoor Recreation, Parks, and Tourism, Lakehead University, Ontario, Canada
Mr Smithers has spent over 15 years working in international and language schools in Japan. He has held numerous curriculum and leadership positions and has taught in elementary and junior high school settings. Before coming to MIS he worked as the program director at TYIS International School in Tokyo. Mr Smithers is currently teaching Grade 6. In his spare time John enjoys cycling, playing frisbee, reading, roller skating, swimming and hiking.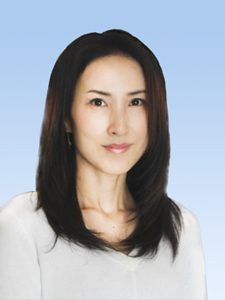 School Nurse
Bachelor of Arts in Nursing Saku University, Japan
Certified School Nurse, Certified Public Health Nurse, Certified Registered Nurse
Ms. Takano initially worked in a clinical setting, acquiring counseling experience while working with Japanese and international patients. She later worked as a nurse in the brain surgery department of a major regional hospital. Most recently she served as the school nurse for an international school. Ms. Takano's interest in international activities began in high school when she was an exchange student in the US. Since then, she has been involved in international volunteer and charity activities, focusing on the Philippines and other countries in Asia. The mother of two children, Ms. Takano firmly believes that proper mental and physical health are essential for humans to make the most of their lives. She feels privileged to work with the MIS students and is excited to help them realize their potential through good health.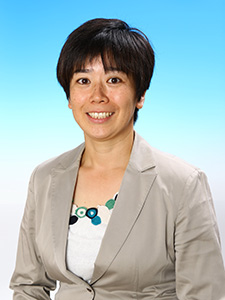 Japanese Teacher
BA (English) Japan
Japanese Primary Teaching Qualification
Certificate in Japanese Language Teaching Competency (JEES)
Ms Takashina has worked at MIS since 2010. After graduation, she taught Japanese at high school in the USA for two years. She subsequently taught in both public and private elementary schools in Japan. Hisayo's interests include travelling and sewing.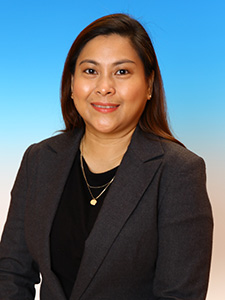 Elementary Class Assistant
BA Communication Arts, Centro Escolar University, Manila
Elizabeth graduated with a Bachelor of Arts degree in Mass Communications. She taught English in both public and international schools around Tokyo; at a variety of Kindergartens, Elementary, and Junior high schools. She has been teaching English in Japan for eight years. Her interest in Japanese Culture and language brought her to Japan. She likes cooking, baking, reading, singing, travelling and learning different languages.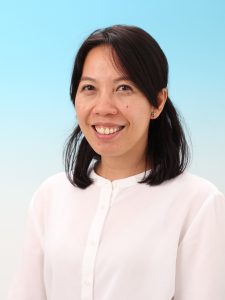 Elementary Class Assistant
BSEd (English), Laguna State Polytechnic University, Philippines
Philippines Professional Licensed Teacher
Shiela has over 5 years of experience working as an Assistant English Teacher (AET) in various elementary and junior high schools in Japan. Some of her interests are learning and acquiring new skills, illustration, singing and sewing.